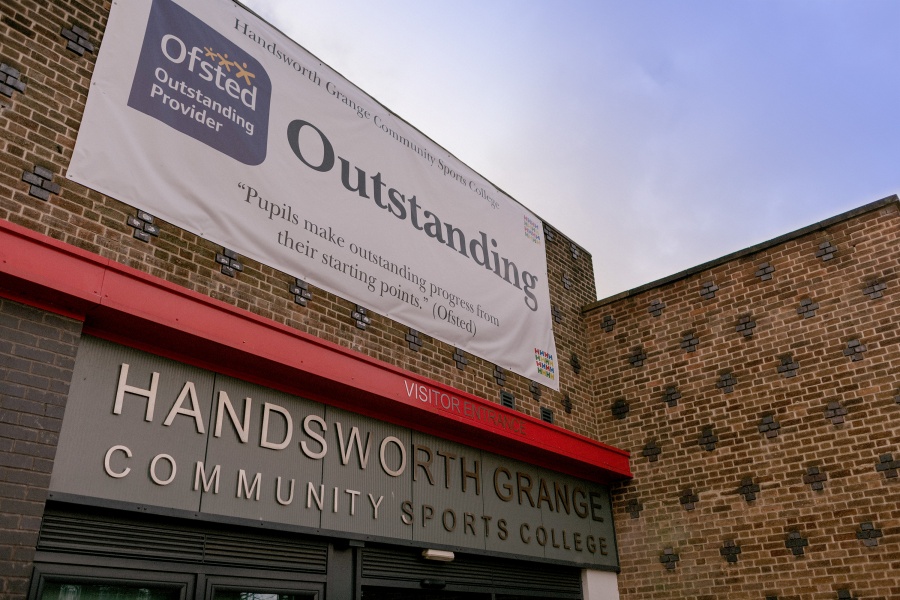 Handsworth Grange Community Sports College Governing Body
Governors are volunteers who are appointed to the governing body and take responsibility for three key roles:
The performance of the school and holding the Head and Senior Leadership Team to account.

To ensure that the finances are allocated in an appropriate manner which helps to support and improve pupil achievement.

The strategic direction of the school.

The Headteacher is responsible for the day-to-day management of the school and reports directly to the governing body.
The governing body meet at least three times a year as a full governing body. Much of the work of governors is delegated to the appropriate committee.
Governors carry out their role in a variety of ways including membership of committees, visits to school, link governor roles, attending school events and providing specific expertise to help decision making.
Please find below details of our governing body and committee structure.
Committee Structure, membership and terms of reference

Chair of Governors: Elizabeth Underwood
Vice Chair of Governors: Kabier Aslam
Pen portraits of our Governors:
Elizabeth Underwood
PR and communications consultant specialising in education and professional development expert delivering CMI Leadership and Management Diploma courses for Corndel. Founding head of communications for Learndirect in England, Wales and Northern Ireland.
Business interests: None.
Financial interests: None.
Kabier Aslam
Business entrepreneur with over 25 years experience in the commercial and retail sector. Worked with voluntary organisations in the local community with young adults and the elderly. Former pupil of Handsworth Grange. Work and live in the locality. Passionate parent governor since 2010. Vice Chair of Governors since 2016.
Business interests: None
Financial interests: None
Governance roles in other schools: Trustee at Darnall Community Nursery
Jim McDonnell
A solicitor and Senior Associate at a commercial law firm, columnist for the Law Society Gazette, and part-time Executive and Assistant Producer for a professional theatre company. Living locally for many years, Jim has been a community governor at Handsworth Grange since 2012.
Business interests: None
Financial interests: None
Governance roles in other schools: None
Steve Sims
Steve lives locally in Sheffield and is married with two daughters. He is an MBA graduate of Sheffield Hallam University and also has a Masters degree in Human Resource Management and Development.
His background is in education and training, providing services to young people and secondary schools within the city. Steve currently works within the Local Authority.
Business interests: None
Financial interests: None
Governance roles in other schools: Tapton Academy, Sheffield
Neil Craig
Neil is a business analyst in the steel industry
Business interests: None
Financial interests: None
Governance roles in other schools: None
Abdul Khayum
Abdul is a managing director of a property rentals business
Business interests: None
Financial interests: None
Governance roles in other schools: Oak Tree High School, Sheffield
Debra Clarke
Debra is a School Business Manager in a nearby primary school
Business interests: None
Financial interests: None
Governance roles in other schools: None