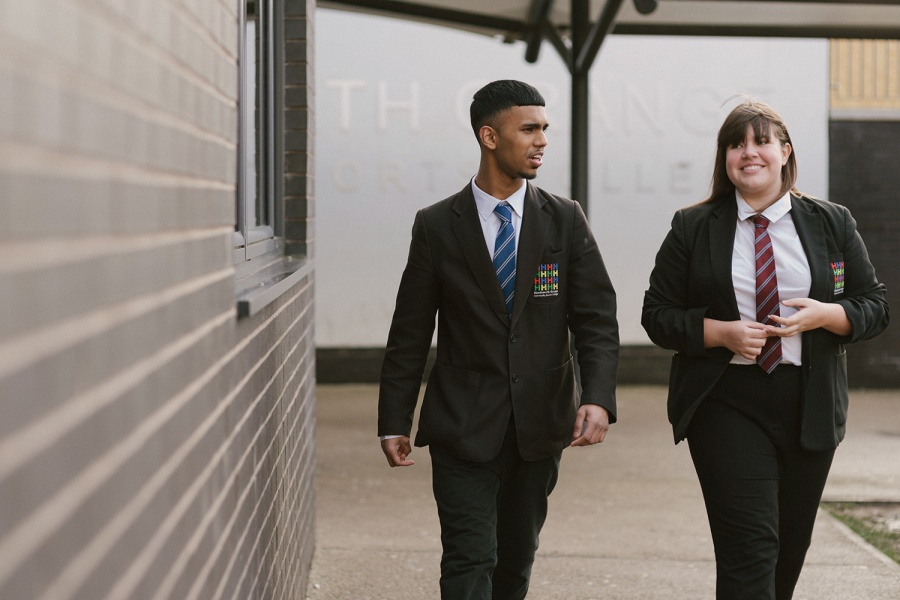 Times of the School Day
The school day at Handsworth Grange Community Sports College is divided as follows:
8:30 - 8:40 - Arrive at school
8:50 - 9:15 - Registration / Personal Development
9:15 - 10:15

- Period 1

10:15 - 11:15 - Period 2

11:15 - 11:30 - Break time

11:30 - 12:30 - Period 3

12:30 - 2:00 - Period 4 / Lunch time
12:30-1:00 - Y7, Y8 and Y10 Lunch
1:00 - 2:00 - Y7, Y8 and Y10 Period 4
12:30 - 1:30 - Y9 and Y11 Period 4
1:30 - 2:00 - Y9 and Y11 Lunch
2:00 - 3:00 - Period 5

3:00 - School day ends

Extra-curricular clubs & activities and subject intervention sessions – 3:00 – 4:00
2021-2022 School Holidays
Monday 25 October to Friday 29 October - Oct Half-term
Monday 20 December to Monday 3 January 2022 - Christmas
Monday 14 February to Friday 18 February - Feb Half-term
Monday 4 April to Friday 15th April - Easter Break (Including Good Friday)
Monday 18 February Easter Monday (Bank Holiday)
Monday 2 May - Bank Holiday
Monday 30 May to Friday 3 June - Spring Bank / May Half-term
Friday 22 July School Breaks for Summer Holidays
Click the link below for local up to date bus times and timetables
Attendance Matters: Make every day count…
Outstanding attendance and punctuality are the vital ingredients to the success of each individual pupil in school. For this reason we expect pupils to achieve 100% attendance every week.
Attendance & Punctuality Q & A

What if my child is ill?
Please call the school attendance line on 0114 254 2685 each day your child is absent, before 9.00am if possible, and tell us why your child is absent.
What if my child arrives late?
If your child arrives late to school they must sign in at the main school reception before going to their class so they are accounted for in case of fire or other emergency. Arriving late twice in a week will result in a one hour after school detention.
What about a medical appointment?
Where possible these should be made after school or in the school holidays. Alternatively try and make the appointment for the beginning or end of the school day in order that your child can achieve their attendance target. Collect your child shortly before the appointment and return afterwards where possible. You must send a note in your child's planner as this will enable them to sign out of school and where possible provide the appointment card / medical letter. Please do not allow full days learning to be lost because of a short medical appointment.
Absence alerts
The school will send out a text to parents whose child is absent from school. This is a safeguarding measure to ensure all the young people have arrived safely. Please help us by contacting school and informing us immediately if your child is not going to be in school and the reason for absence. If you receive a text alert please respond immediately. Please help us by ensuring all your contact details are up to date especially mobile phone numbers, we know that these change regularly and we are not always informed.