At Handsworth Grange Community Sports College we want all pupils to enjoy their learning and achieve their potential. Our curriculum consists of a broad and balanced provision and subject areas are encouraged to further enhance this provision through off-site learning opportunities, including theatre visits, field work, sports activities and local area research.

A wide range of enrichment opportunities are available through subject areas and year groups, and an extensive and varied extra-curricular programme runs before school, during lunchtime and after school.
There is a key emphasis on developing literacy, numeracy and ICT skills in all lessons as well as developing the skills and values of our sport specialism such as leadership and teamwork, across the curriculum in order to further enhance our provision.
Social, Moral, Spiritual and Cultural Education is an integral part of our broad and balanced curriculum. Our students are supported in their development of an understanding of cultural influences and acceptance of cultural difference, values of outstanding citizenship, tolerance, resilience and moral purpose through discrete SMSC drop down days and core concepts that are delivered curriculum-wide.
"Pupils thrive both academically and personally." Ofsted 2017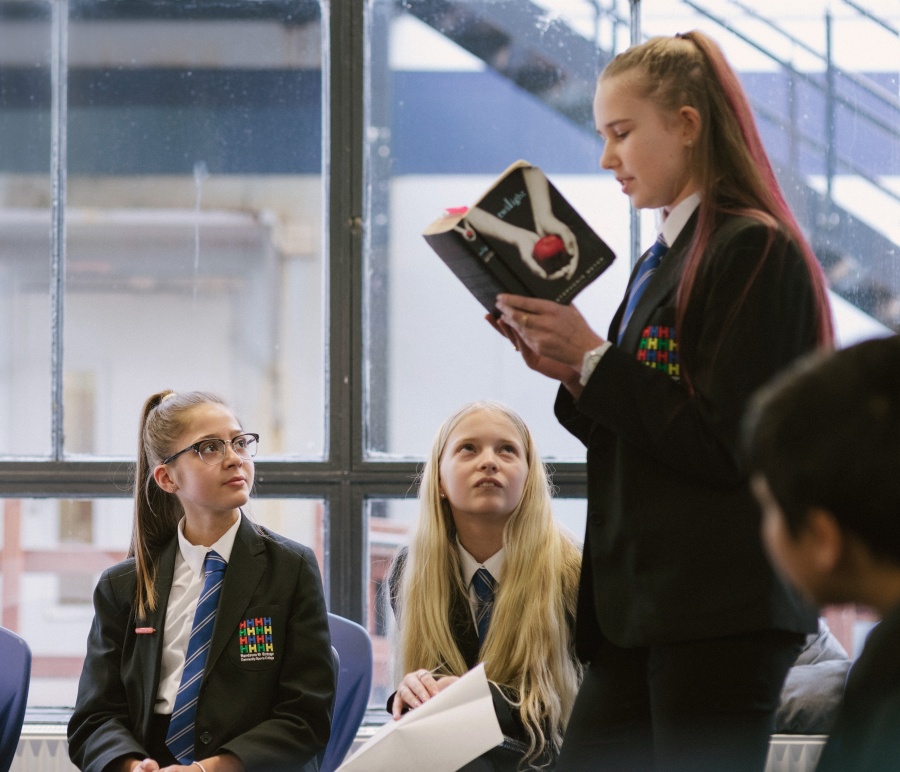 KS3 Curriculum
At Key Stage 3 students follow a curriculum that is varied, engaging and differentiated and designed to meet the needs of individual and groups of students. The Key Stage 3 curriculum consists of:
Year 7 & Year 8:
English

Maths

History

Geography

Science (Biology, Chemistry and Physics)

Art

Drama

Design and Technology (including Textiles, Food and Resistant Materials)

Science
Computing

Physical Education

Spanish
During Year 8 students will be guided and supported in order to select the options subjects that they will follow at Key Stage 4. A parents' information evening, options interviews along with an intensive programme of advice and support are a significant and valued part of the options process. This process is the opportunity for students to further personalise their curriculum and learning pathway, and includes choices from a range of traditional GCSE subjects such as History, Geography and Modern Foreign Languages as well as vocational subjects such as Food Technology, Health and Social Care, Engineering and Business.
"The curriculum is very well planned to cater for pupils' varied interests." Ofsted 2017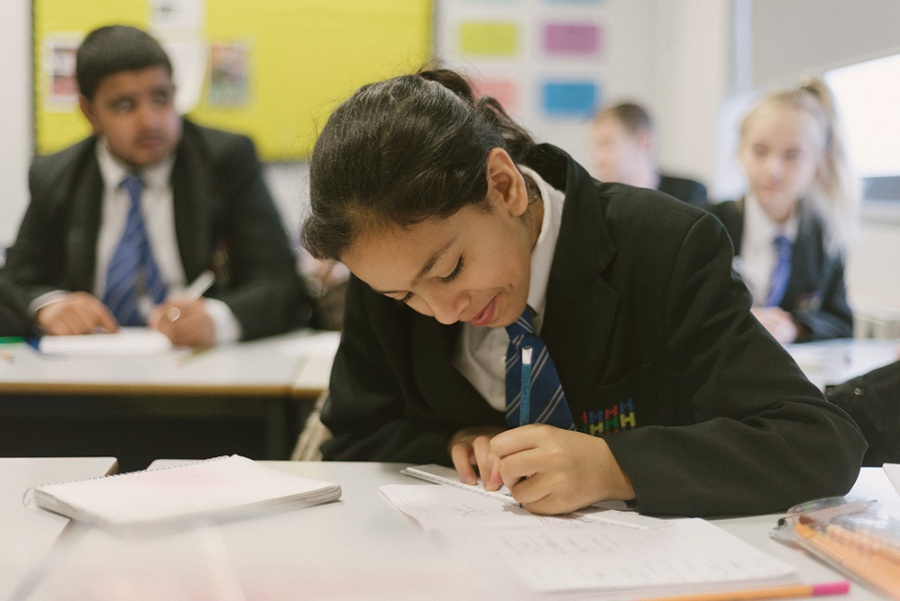 KS4 Curriculum
Our Key Stage 4 curriculum allows students to personalise their educational pathway, selecting from a range of GCSE and vocational qualifications.
All students at Key Stage 4 follow a core curriculum including:
Year 9, 10 and 11
English Language and Literature

Maths

Triple Science (Biology, Chemistry, Physics)

Physical Education

All pupils also study:
Geography or History

French or Spanish

Certificate in Digital Applications or BTEC Sport
Students then select a minimum of two from a range of GCSE and vocational options.
Alternative qualifications (BTEC Level 1/2 Awards) equivalent to 1 GCSE include:
ICT

Art

Sociology

Food Technology

Music

Business

Engineering

Drama

Sport

Health and Social Care

Photography

Travel and Tourism

Statistics

A key part of the core curriculum is the preparation for an effective transition into Further Education. Year 11 students are guided and supported through an intense programme of learning activities and opportunities including applications, personal statements and interview preparation, all culminating in the annual Business Day in the spring term.
If you require further information on curriculum plans for each year group or subject please contact Miss K. Grapes, Deputy Headteacher via our reception on 0114 269 4801.
For specific queries about curriculum content for subjects, please contact the Subject Leader:
English - Miss K. Wigham
Maths - Mr B. Wright
Science - Mrs R. Tasker
MFL - Ms L. Levy Ballester
History - Mrs A. Wilkinson
Geography - Mr G. Spicer
Computing and ICT - Mrs C. Lake
Technology - Mr G. Williams / Mrs L. Ogle
Art - Mrs R. Shaw
Drama/Music - Mr J. Banks
PE - Mr T. Siviter / Miss K. Barnes
Sociology - Ms K. Devlin